Rethinking 2022
6 September 2022
@
9:00
–
7 September 2022
@
13:00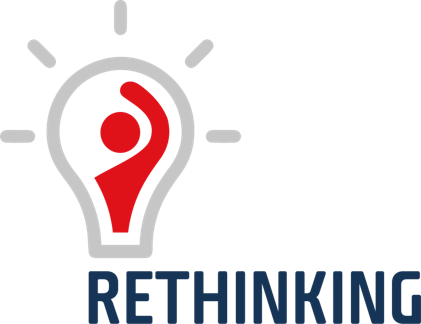 RETHINKING THE EU SUSTAINABILITY MODEL TO ACHIEVE AUTONOMY, RESILIENCE, AND FULL EMPLOYMENT


PRACTICAL INFORMATION
Lyon, France, 6 and 7 September 2022
The name and address of the meeting venue: Rizom Meeting: 9 Rue Diderot, 69001 Lyon, France
In person and Virtual meeting – for Zoom link, please contact the ETUC Semester Team
Working Languages: EN, FR, ES, IT, PL
RETHINKING MATERIALS
READINGS
ETUC – Exploring nexus between legality and decent work (English, French, German, Spanish, Italian, Polish, Romanian) – CLICK HERE TO DOWNLOAD
---
DRAFT AGENDA (UPDATE 1 SEPTEMBER)
SPEAKERS AND TIMING IN THIS DRAFT AGENDA MAY CHANGE ACCODING TO GUESTS SPEAKERS' AVAILABILITY.
6 September
9.00 Setting the Scene, Liina Carr, Chair of the meeting, ETUC Confederal Secretary
9.15     Key data presentation and ETUC Index for Sustainable Growth and Decent Work, Marco Cilento, ETUC Head of Institutional Policy – presentation
9.30 Social challenges in the Semester 2023, Katia Berti, European Commission, DG Employment
Session 1: War, strategic autonomy, social/economic security
10.00 Topic 1: Democratic vs. non-democratic economies. Financial and fiscal responses to a global crisis
  Keynote speaker: Rolph van der Hoeven, ISS – Erasmus University – presentation
  Discussant: Daniel Kostzer, ITUC Chief Economist – presentation
Discussant: Mathieu Méaulle, ETUC Senior Economist
Trade Union Discussant: Dominka Biegon, Head of Unit, Economist, DGB
Open Debate
11.30 Coffee Break
12 Topic 2: New frontiers for EU investments, industrial policy and employment
Keynote: Aurore Lalucq, Member of the European Parliament
Discussant: Federica Saliola, Lead Economist, World bank
Trade Union Discussant: Patricia Velicu, Industriall
Discussant:
13 Lunch Break
Session 2: Territorial disparities and the future of well-being
14.30   Topic 4. Rule of law, corruption and quality of work across Europe – presentation
Keynote: Petros Fassoulas, General Secretary European Movement International
Discussant: Jeroen Jutte, European Commission, DG Employment
Trade Union Discussant: Giulio Romani, Confederal Secretary, CISL
15.30 Topic 3: Territorial disparities and their political implications
Keynote: Rocio Martine-Sampere, Director Fundacion Felipe Gonzalez
Discussant: Silvia Rainone, Researcher, ETUI – presentation
  Trade Union Discussant: Florian Marin, BNS – presentation
4.30 Coffee Break
5.00 Topic 5. The future of social protection
Keynote: Jozef Pacolet, HIVA, KU Louvain – presentation
Discussant: Paolo Reboani, Economist
Trade Union Discussant: Romain Lasserre, Force Ouvirière
6 End of the first day
7 September
10 – 12 Open Debate with the TUSLO: Toward a new economic and social governance of the EU
Introduces and chair: Angelo Salento
Luca Visentini, General Secretary of the ETUC
João Nogueira Martins, EU Commission, DG ECFIN
Julie Froud, University of Manchester
Paolo Reboani, Economist
Giustina Orientale Caputo, University of Naples
12 Wrap up and follow up: Liina Carr, Confederal Secretary of the ETUC
12.30 End of the RETHINKING SESSION 2022
---
SPEAKERS – SHORT BIO
Rolph Eric van der Hoeven (born 23 June 1948) is emeritus professor on employment and development economics at the International Institute of Social Studies in The Hague and was appointed in 2009 as a member of the Committee on Development Cooperation of the International Advisory Council (AIV) to the Dutch Government. Dr. van der Hoeven is a member of the Board of Trustees of the KNCV Tuberculosis Fund
Katia Berti Head of Unit Employment and social aspects of the European Semester at European Commission DG Employment. She holds a PhD in Political Economy from the University of Nottingham. She has been working as an analyst at the European Commission since 2009, where she mainly dealt with anti-poverty policies and minimum income schemes.
Daniel Kostzer was the senior regional wage specialist for Asia and the Pacific at the inwork, International Labour Organization. Daniel does research in Labour Economics, especially wages and income distribution, poverty alleviation, and the linkages with the broad economic issues. Now he's Chief Economist at the International Trade Union Confederation
Matthieu Méaulle has been working at the European Trade Union Confederation as Senior Economist since December 2015. Prior to that, he was Head of the Economic Department at the French Parti socialiste (2012- 2015) and Senior Economic advisor at the Foundation for European Progressive Studies in Brussels (2008-2012).
Jozef Pacolet (1951) is Emeritus Professor with formal duties in the 'Social and economic policy & social inclusion' unit of HIVA. He is associate professor of the Catholic University of Leuven and from 1983 until September 2017 he was head of the 'Social and economic policy & social inclusion' unit, and research manager for the research team 'Economy and the welfare state'.
Paolo Reboani, labor economist with international experience, graduated in economics in Rome and specialized in industrial relations in London. From 2010 to 2016 he was President and CEO of Italia Lavoro. He's now Chairman of the Economic and Social Committee at the Craxi Foundation
Giustina Orientale Caputo is an associate professor in Sociology of economic and labor processes at the Department of Social Sciences of the University of Naples Federico II, where she teaches Sociology of work and Labor policies. She deals with the labor market, in particular with unemployment, precariousness, working conditions in southern Italy, with constant attention to the dynamics of young people, women and immigration;
Rocio Martinez-Sampere is Director of the Felipe-Gonzalez Foundation, she has a degree in Economics from Pompeu Fabra University, Master in Economics and Master in Governance and Public Policy at the London School of Economics. She worked as an analyst in the Fabian Society, a foundation associated with the Labour Party, where she was a member.
Silvia Rainone holds a Law degree from the University of Bologna (2012), where she specialized in European integration and fundamental rights. After a traineeship in a law firm dealing with Italian labour and social security law, in 2014 she obtained an LLM in International and European Labour Law at the University of Amsterdam (UvA). She joined the ETUI in November 2019, she has been working at Tilburg University as a PhD candidate. Her doctoral research deals with workers' rights in case of business restructurings.
Angelo Salento has a degree in Law from the University of Bologna and a PhD in Sociology of Law at the University of Milan. He is qualified to practice law. From 2016, Associate professor of Economic sociology and Sociology of work in the University of Salento
Julie Froud is professor of financial innovation at the University of Manchester. She is a member of the Organisations and Society subject group in the People, Management and Organisations division of Manchester Business School
Jeroen Jutte, Employment, Social Policy and Inclusion DG, Head of Unit for Romania and Bulgaria.
The unit deals with the implementation of the European Social Fund and the Fund for European Aid to the Most Deprived, in close cooperation with the Member States (shared management). It also contributes to the European economic and social governance Framework (the "European Semester").
Federica Saliola is a Lead Economist in the Social Protection and Jobs Global Practice of the World Bank. Her responsibilities include the management of the Jobs Umbrella Multi-Donors Trust Fund (MDTF), which is an integrated, cross cutting facility that finances 103 grants in 40 countries. She also leads a program (Supporting Effective Jobs Lending at Scale) that evaluates the impact, and aims at improving the effectiveness, of WBG lending on jobs outcomes.