7 and 8 September: RETHINKING OUR GROWTH MODEL TO ENSURE A JOB-RICH RECOVERY
7 September 2021
@
9:00
–
8 September 2021
@
13:00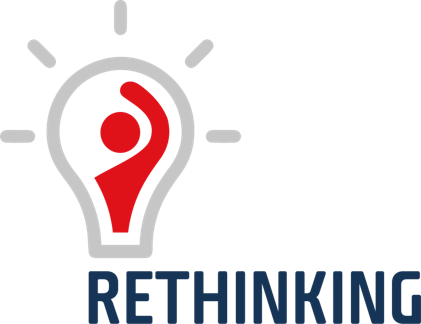 RETHINKING OUR GROWTH MODEL TO ENSURE A JOB-RICH RECOVERY
Montepulciano (Italy) and Zoom platform, 7 and 8 September 2021
European Semester Project
7/09/2021 – 09:00 – 17:30
8/09/2021 – 09:00 – 13:00
MATERIALS
ETUC INPUTS TO PREPARE THE "ETUC FOR GROWTH AND SOCIAL PROGRESS" IN PREPARATION OF THE EARLY-STAGE CONSULTATION ON SEMESTER 2022.
DRAFT AGENDA [AND SPEAKERS' PRESENTATIONS]
7 September 2021
9:00 – 9:15
Opening ceremony: Liina Carr (Confederal Secretary, ETUC) and Marco Cilento (Head of Institutional Policy, ETUC)
9:15 – 10:00
Setting the scene: Marco Cilento (Head of Institutional Policy, ETUC) [PPT]
and Katia Berti (Head of Unit – European Semester, European Commission, DG Employment, Social Affairs and Inclusion) [PPT]
CHAPTER 1: RETHINKING THE GROWTH MODEL OF THE EU
10:00 – 11:00
Session 1: An economy of well-being. Social risks and governance tools.
Setting the narrative of a "beyond GDP economy" whereby we identify social divides and risks, and decide what we measure and for what purpose. This session will analyse the relevance of the UN2030 Agenda for the recovery phase and the EU perspective for recovery, fairness, sustainability and resilience.
– Keynote speech: Romina Boarini, Director of the WISE Centre at OECD [PPT]
– Discussant: Federica Saliola, Lead Economist in the Jobs Group of the World Bank and co-Director of the World Development Report 2019
– TU Discussant: Paola Simonetti, Director Equality Department, ITUC [PPT]
11:00 – 11:30
Coffee break
11:30 – 12:30
Session 2: A progressive narrative of growth and social progress.
Containing people's fears after the pandemic and inducing trust in a progressive agenda. This session is aimed at understanding how to gain people support for transforming the way we produce, live and consume.
– Keynote speech: Matt Browne, founder of Global Progress and senior fellow at the Center for American Progress in Washington DC [PPT]
– Discussant: Erika Widegren, Chief Executive of Re-Imagine Europa (RIE)
– TU Discussant: Anne-Juliette Lecourt, Economist, CFDT
12:30 – 13:00
Wrap up Session: Rolph Van der Hoeven, emeritus Professor of Employment and Development Economics at the ISS of Erasmus University (EUR)
13:00 – 15:00
Lunch break
CHAPTER 2: A BRAND NEW GOVERNANCE FOR THE EU
15:00 – 16:00
Session 3: The Debt issue. EU macroeconomic governance and the fiscal/monetary nexus
This session will explore possible avenues to treat sovereign and corporate debt. It will identify requirements of the macroeconomic governance of the EU and compliance with the social agenda.
– Keynote Speech: Gilles Mourre, Head of Unit – Fiscal Policy and Surveillance, European Commission, DG ECFIN [PPT]
– Discussant: Yuemei Ji, Associate Professor, University College London [PPT]
– TU Discussant: Dominika Biegon, Member of the European Economic and Social Committee and Head of European and International Economic Policy at the Federal Executive Board of the German Trade Union Confederation
16:00 – 17:00
Session 4: What will be the cornerstone of an EU social governance?
While the RRF enters in its implementation phase, it is necessary to analyse which interests have to be reconciled in the EU market arena and what economic governance can serve the purpose of recovery, fairness, sustainability and resilience. Inequalities, just transition, and upward convergence of working conditions, will be at its core.
– Keynote speech: Olivier Blanchard – Senior Fellow at the Peterson Institute for International Economics and emeritus Professor of Economics at the Massachusetts Institute of Technology (MIT) [article]
– Discussant: Celine Gauer, Director-General – Head of the Recovery and Resilience Task Force [PPT]
– TU Discussant: Luca Visentini, General Secretary ETUC
17:00 – 17:30
Wrap up Session: Paolo Reboani (economist)
8 September 2021
CHAPTER 3: MAPPING SOCIAL RISKS
9:00 – 10:00
Session 5: Social divides and policy response for a new economic governance of the EU. The gender issue.
This session will analyse and propose a policy response to one of the main challenges of the post-pandemic economy: the role of women in economy and society. It will also address the role of activation measures and educational divides to achieve employment targets of the EU and relevance of fundamental services for a society of well-being.
– Keynote speech: Simeon Djankov, senior fellow at the Peterson Institute for International Economics.
– Discussant: Julie Froud, Professor of Financial Innovation at Manchester University [PPT]
– TU Discussant: Natalja Preisa, European Law and Policies Expert, LBAS
10:00 – 11:00
Session 6: Impact of technology on the transformation of the world of work.
This session will analyse the adaptation of policies in the face of accelerated technological change, and the modernisation of protection and welfare of workers. Which risks, what rights, and with what resources?
– Keynote speech: Rolph Van der Hoeven, emeritus Professor of Employment and Development Economics at the ISS of Erasmus University (EUR) [PPT]
– Discussant: Nicola Countouris, Director research department of the European Trade Union Institute
– TU Discussant: Anni Marttinen, Economist, SAK

Coffee Break (30′)
11.30 – 12.30
Session 7: Will sustainable finance align private sector and public objectives resulting in an inclusive and sustainable recovery?
Private investments will be pivotal to underpin a solid recovery for the long-standing well-being of Europeans. The EU taxonomy for sustainable investments promises a greater alignment of investors' and investee's interests with the public objectives of a green and socially fairer development. In particular, this session will analyse the nature of a social taxonomy for sustainable finance in Europe.
– Keynote Speaker: Caroline Le Meaux, Amundi [article]
– Discussant: Nathan Fabian, Chair of the Platform on Sustainable Finance
– TU Discussant: Sharan Burrow, General Secretary of ITUC
12.30 – 13.00
Wrap up Session: Angelo Salento (Associate professor of Economic sociology and Sociology of work, University of Salento)
READINGS IN PREPARATION OF THE RETHINKING EVENT
Other OECD Reports of interest:
BACKGROUND AND OBJECTIVES
The European Union enters into a post-pandemic recovery phase more integrated economically, and with a clear commitment to rethink its growth model. The risk of a new pandemic wave is still a reality and deep social divides are threatening the cohesion of our societies and our democratic institutions. In the global context, a new multilateralism offers the opportunity to rethink the global governance and re-target it on the wide-spread well-being of people.
Trade unions believe that, in the aftermath of the pandemic crisis, the world should spring toward a new pattern of development 'beyond GDP' and for a new social contract that will bring together all components of society and the economy in a common effort towards a sustainable and job-rich recovery. Social progress would in fact result in all people being better off.
It is relevant that the European social partners converged on the idea that the economy thrives in dynamic societies, where entrepreneurship is alive; workers are well-educated, highly skilled, and motivated; and where women, immigrants and young workers successfully participate in the labour market in stable jobs. Health of people is also crucial for a long-standing recovery (read full text here).
If the EU wants to be a frontrunner in sustainability, the future economic governance of the EU has to reflect these ambitions and give them prominence in the implementation of the investment effort for recovery.
It is not an easy task since it is also a time of high uncertainty. It is not easy to think strategically when we are not in a position to fully understand how the economic crisis resulting from the pandemic will intertwine with the social and societal consequences of the green transitions. It is also difficult to predict what technologies will be predominant in our lives and how they will change our work. It is not even clear how demography and migration will evolve in a post-pandemic era and what social risks have to be mitigated. It is also unclear what social divides will be threatening our democratic institutions and the social cohesion of our communities.
More than ever, strategic thinking is crucial for the trade union movement. The outcome of the Social Summit in Porto, held on 7th and 8th of May, projects the EU toward an economy of sustainable well-being and announced a new governance in which European workers are better off. However, good intentions need to be followed by action. The Conference on the Future of Europe is also an opportunity to put forward innovative ideas.
2021 and 2022 will, therefore, be of great importance for the recovery strategy, and to redesign the growth model and distribution patterns of the EU. "Rethinking 2021" aims at improving the trade union strategic thinking in order to be more vocal and to advocate a progressive agenda in this moment of change.
In person and Virtual meeting
Venue: FORTEZZA MEDICEA, Via di S. Donato, 53045 Montepulciano SI, Italy
Working languagues: EN, FR, ES, IT, PL
GENERAL INFORMATION
The RETHINKING 2021 event will be organised in Montepulciano (Italy) and on Zoom in hybrid format.
All speeches will be delivered in English, however the event can be followed through the Zoom platform in French, Italian, Spanish and Polish (the language offer may change according to participant needs).